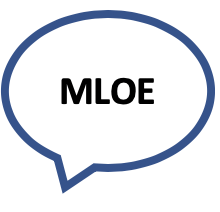 Colleagues in the Faculty of Modern Languages are currently involved in a national project, Modern Languages Outreach and Engagement (MLOE) led by Dr. Jessica Goodman (St. Catherine's College). As part of this project, universities all over the UK are hosting a series of free online events focusing on Modern Languages for school students and their teachers. The event led by the University of Oxford will take place on Thursday 18 February (5pm-6.30pm). Interactive sessions will give attendees an insight in what it means to study modern languages at university by introducing the kind of texts that students might study, focusing primarily on French and German materials. One session will ask how literature and science interact, using German texts about imagined adventures into outer space. Another will look at ghosts in literature, using examples from French. Whilst the sessions will use French and German materials, English translations will be provided, so you do not need to know either language already to take part. There will also be the opportunity to find out from current Oxford students what it is like to study Modern Languages here. The sessions hosted by Oxford are primarily designed for students studying for A Levels and who are taking Modern Languages, but any students who are interested in Modern Languages are welcome to attend.
You can find further details about these events, including information about how to book, here.
Edit (2 February 2021): the booking link is now open for the Oxford event on 18 February. Participants can sign up here.