Following our recent post about Modern Languages Study Days at St John's College and Christ Church, we're delighted to bring you news of another Study Day for budding Modern Languages students – this one is hosted by our lovely colleagues at St Catherine's College AKA St Catz!
Academic Study Days are a great opportunity for students in Year 12 to spend a day exploring a specific academic area at St Catz, meet with some current students, experience a taste of academic teaching, and enjoy lunch in the dining hall.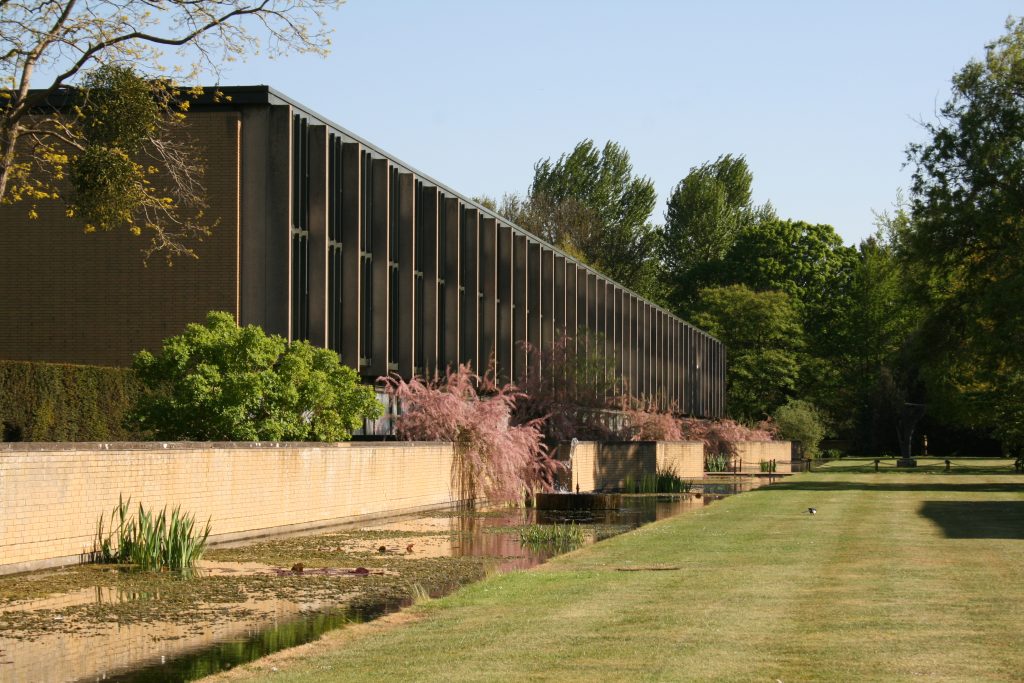 St Catz are running their Modern Languages Study Day on Wednesday 31st May, 10.30am-4.15pm.
Students attending this exciting Study Day will have the opportunity to sample a range of languages that are available at the University of Oxford. As part of this day, students will be able to choose two language sessions to participate in from a choice of:
Post A-Level Spanish,
Post A-Level French,
Beginners' Czech, and
Beginners' Italian.

All students will also have the opportunity to participate in a Linguistics taster session.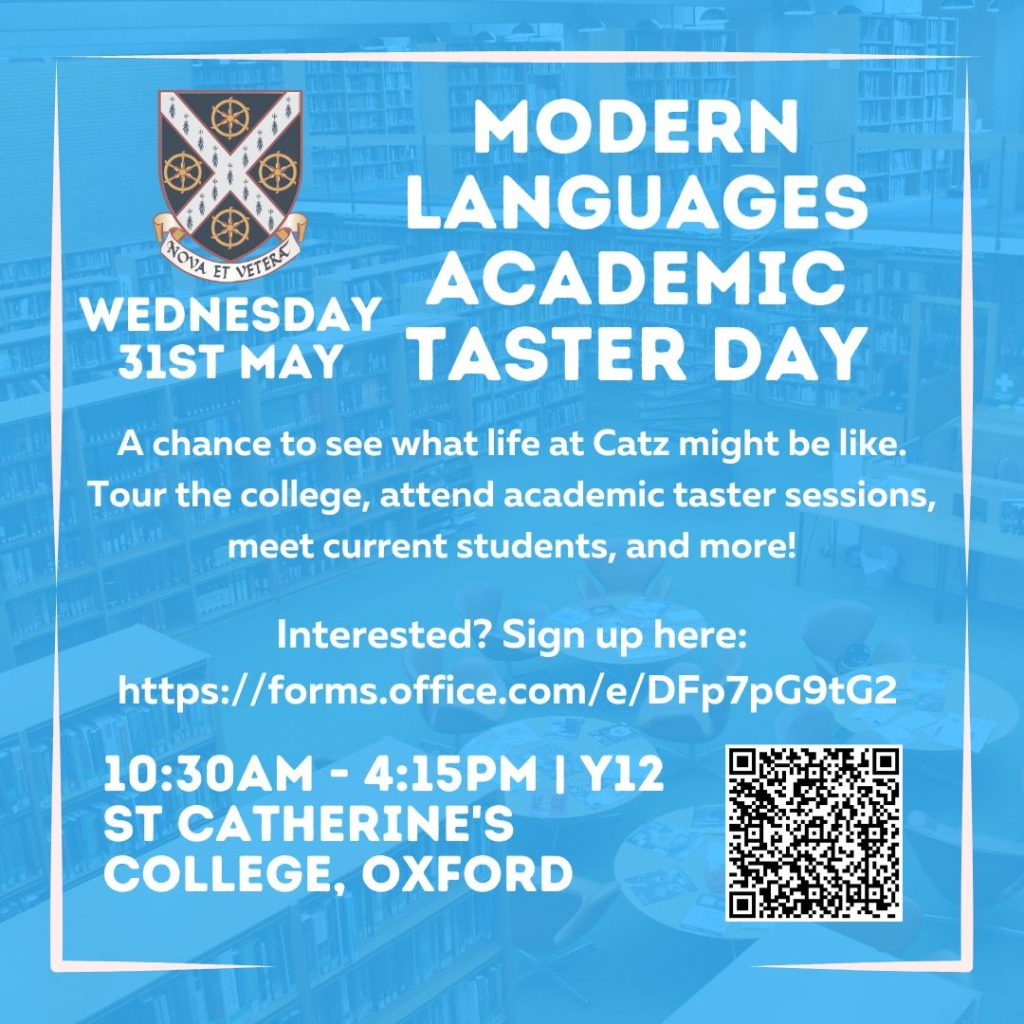 St Catherine's College's Academic Taster Days are all free to attend and open to all Year 12 students (or equivalent), with places being allocated on a first come, first served basis. Please complete this form to register to attend one of the events.