Our final post from the 2019 French Flash Fiction competition: here are some of the highly commended stories from our Year 12 and Year 13 entrants. As well as some excellent command of the French language, you'll see some extraordinary creative imagination here, all expressed in a hundred words or fewer. Congratulations to all the writers featured here, and we hope you enjoy their stories.
La Pianiste
Là, dans la presque noirceur, je me sens vivante. La pianiste caresse le clavier et les notes tombent- un filet de bulles en verre qui semblent flotter dans l'air avant de se fracasser en éclats scintillants qui transpercent mon coeur. Deux mains, dix doigts; des centaines de notes qui m'entourent. Les mélodies se mélangent; les ruisseaux qui deviennent les fleuves qui deviennent les vagues- déferlant sur ma tête et me laissant trempée avec des larmes et de l'extase.
Les doigts du pianiste s'immobilisent. Elle a perdu ses eaux, et je suis renée.
— Jemima, Year 12, The Henrietta Barnett School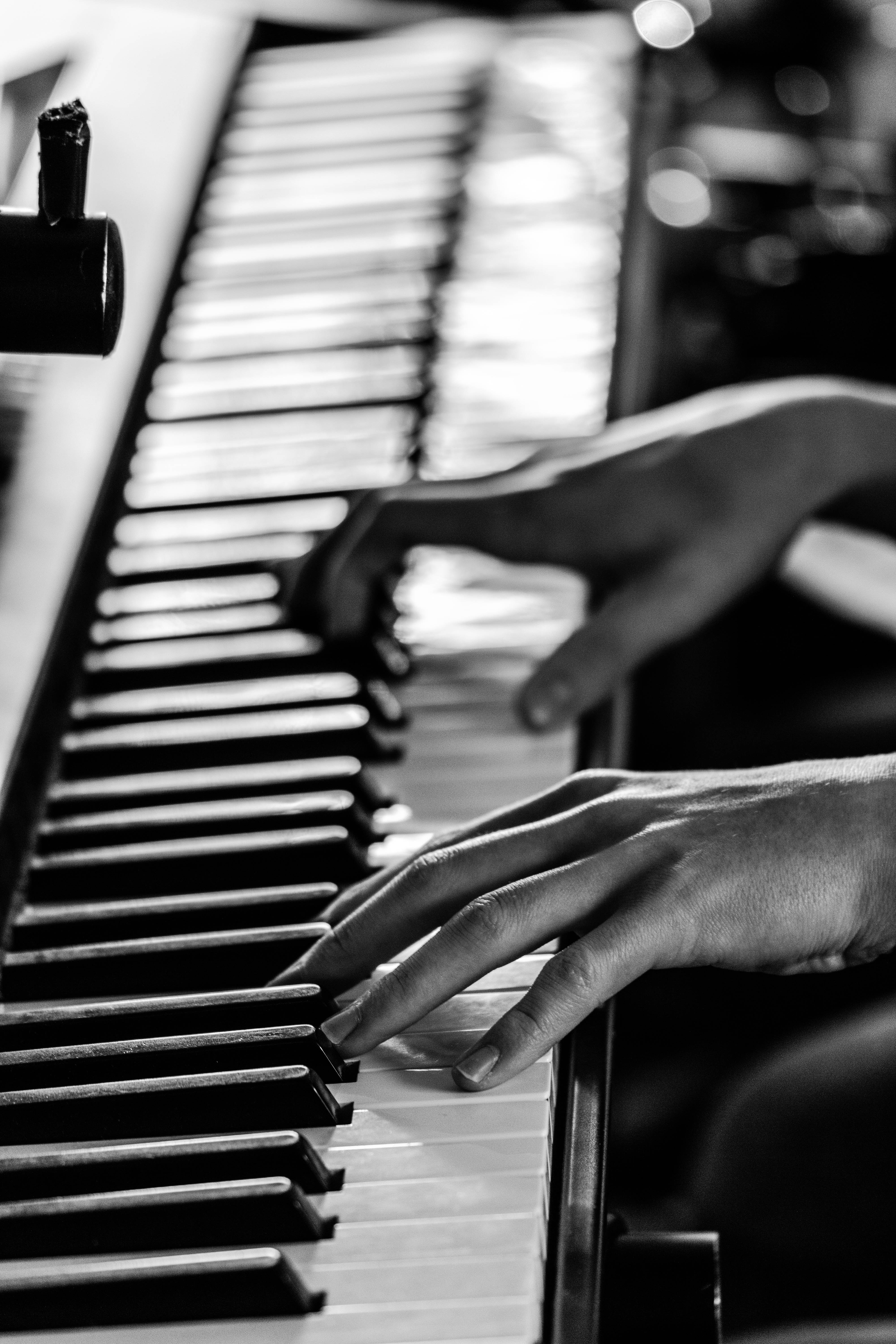 Connaissez-vous les nuits glacées? Ces nuits qui font mourir les feux et font danser les fantômes au-dessus des lacs glacés? Les nuits qui peuvent faire frissonner le diable, les nuits tellement silencieuses qu'on peut entendre les morts soupirer?
C'était dans une telle nuit que j'ai rencontré mon amante. Elle s'est tenue au milieu d'un champ enneigé, avec un visage gelé et des cheveux stalactites.
Elle m'a tendu sa main bleue et noire et elle a soufflé: Ne sais-tu pas qu'il fait trop froid pour les vivants? Viens. Danse avec moi.
— Hannah, Year 12, Bryanston School

Être Libre
D'ici, le monde en dessous semble petit. J'observe les humains et j'essaie de les comprendre. Mais ce n'est pas facile. Avec mes vastes ailes de plumes noires, qui reflètent la brillance du soleil et me font glisser dans l'air, je surveille la ville chaotique. Je n'aime pas trop m'approcher. Il y a des oiseaux qui s'installent sur les lampadaires, et même des moineaux qui flottent entre la jungle de pieds, pour qu'ils puissent trouver à manger. Mais moi je suis libre et sauvage, entre les nuages. Les enfants me montrent du doigt, mais ils ne me toucheront jamais.
— Juliette, Year 12, St Helen's School

Il s'est rendu compte de la chaleur cette journée-là, comme dans une ruche agitée. Tous portaient des grandes lunettes de soleil, pour cacher leurs yeux bulbeux.
En regardant autours de lui, il a entrevu des milliers de corps errants, des milliers de cages thoraciques, piégeantes les torses comme des exosquelettes.  
Il a essayé d'ignorer tout, mais le fredonnement du lot s'est transformé en bourdonnement violent à telle enseigne qu'il ne pouvait plus le bloquer.
Sur son bras, une abeille mourante était assise, sa piqûre enfoncée dans la chair. L'abeille le suivait avec ses yeux d'insecte, ses grandes lunettes de soleil.
— Camille, Year 12, The Latymer School
Sous le ciel nocturne de juillet, le chaos se déroule. Le rouge, le blanc et le bleu du drapeau de notre nation sont partout ; ce sentiment d'espoir est tangible. La Bastille autrefois si puissante- se mit à genoux face à la foule qui marque l'histoire. Coups de feu ! Fumée ! Des soldats à perte de vue ! Personne ne comprend la signification de cette journée. Personne ne se rend compte que cette attaque sur la Bastille marquera le reste de la Révolution Français –
Un coup de fusil !
Ma vie prend fin… la révolution commence.
— Katie, Year 12, Skipton Girls' High School

"Prends-le, ça ne vous fera pas de mal", murmura-t-il dans mon oreille de sa voix douce. Je plaçai la substance bienheureuse sur ma langue et fermai les yeux. La terre tournait dix fois plus vite sous mes pas; j'ai ressenti de la chaleur, mais je tremblais de froid en même temps. Il y avait des teintes magnifiques dans tout ce que je voyais et la ténèbre était absente de le bonheur dans mon esprit. C'est tout ce dont je pourrais me souvenir avant mon réveil: les lumières crues de l'hôpital m'éblouissant de leur regard.
— Vikita, Year 12, St Olave's and St Saviour's Grammar School

Assis sous un cerisier, on voit la vie en rose. L'ébène de l'arbre est derrière soi – on est incapable de broyer du noir. Tout est bleui, bleuâtre, mais on n'est ni triste ni solitaire. Les nuages veloutés d'azur s'enroulent comme des feuilles couvertes de givre. Le ciel bleu lavande, presque violet, se consomme. On n'a nulle part où être mais ici. On respire et le paysage soupire aussi. Les pétales rougissants, crémeux, caressent le visage, comme pour dire, « Tout va bien. Tout ira bien. On n'a pas besoin de s'inquiéter. » Et on ne s'inquiète pas.
— Ella, Year 13, South Hampstead High School