The Africa Oxford Initiative (AfOx) is a cross-university platform with the aim of facilitating equitable and sustainable collaborations between researchers based at the University of Oxford and African universities, as well as increasing the number of African students pursuing postgraduate degrees in Oxford.
AfOx's flagship project is its Visiting Fellowship Programme. The programme provides exceptional African researchers with an opportunity to spend up to eight weeks at the University of Oxford to focus on a research project of their choice. The fellowship also provides the opportunity to build international networks and collaborate with Oxford-based scholars.
This year, the Faculty of Medieval and Modern Languages is delighted to be welcoming a visiting researcher, Dr Gibson Ncube, who will be working on a project with an MML Research Fellow, Dr Dorothée Boulanger.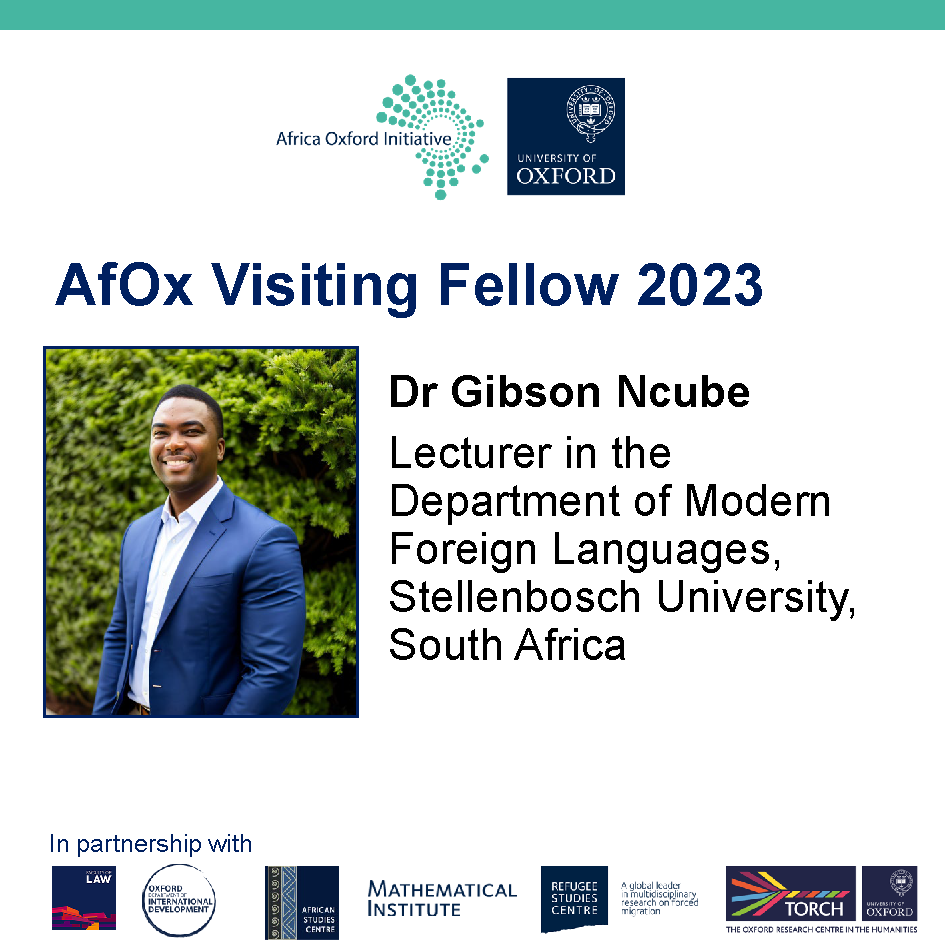 Gibson Ncube holds a PhD from Stellenbosch University and has received several research fellowships.
During his time in Oxford, Dr Ncube will be working on a project about Queer Ecologies in Contemporary African Literature and Cinema. This study explores how literary and filmic texts creatively challenge normative frameworks that thrive on hierarchization and exclusion. Instead, they celebrate new forms of human and inter-species alliances and solidarities.
We look forward to welcoming you to Oxford, Dr Ncube!