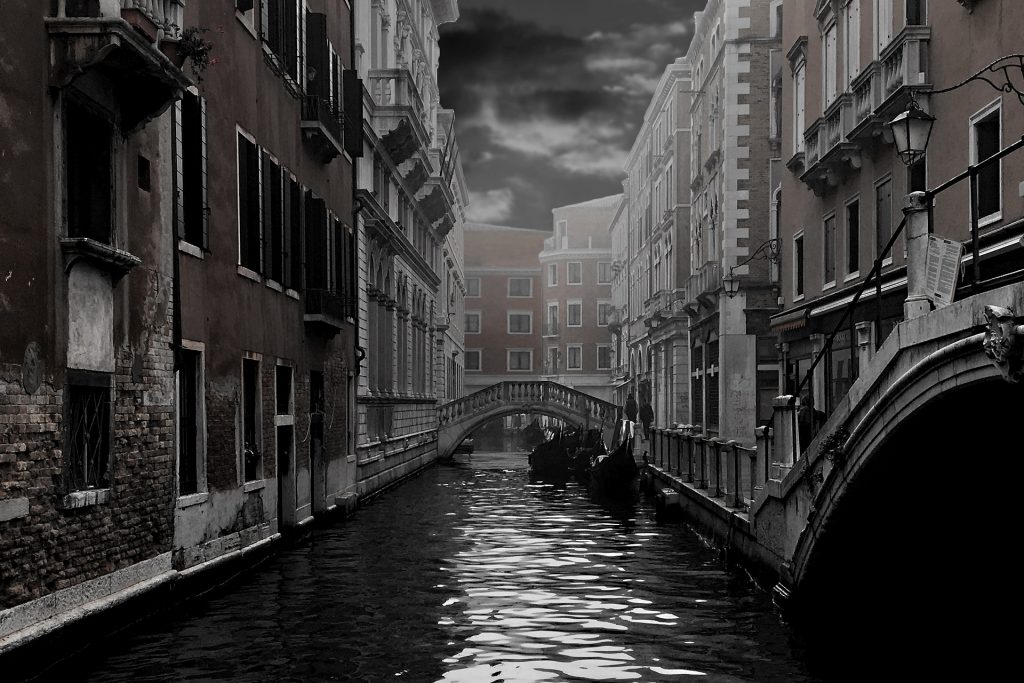 It's our final flash fiction post of the season and, to wrap up, we bring you some of the brilliant stories from the students in the Years 7-11 category who were commended by the judges. Félicitations!
Comment être un chien
Pour être un chien, il faut être très mignon. Tes yeux sont faits pour dire, « j'ai très faim ! » ou « je veux jouer toute la journée, sans arrêt ! » et ta fourrure est réconfortante à toucher.
« Voilà, Galette. » dira ton maître, et il te câlinera. Tu as, maintenant, une tranche de bœuf magnifique.
Aussi, tu dois manger tout, aller au jardin, jouer tout le temps et marcher sur le tapis avec des pieds sales.
« Non, Galette ! »
Mais surtout, cherche toujours le sourire de ton maître, parce que s'il n'est pas content, ton travail n'est pas fini.
(Carla Lubin, Year 7)
C'est le 6 Juin 1844 à Luc sur Mer, je prépare ma toile pour la peinture. La plage est silencieuse. Je suis perdu dans ma dessin quand brusquement, le ciel devient gris, la pluie couvre le ciel mais mes doigts ne veulent pas s'arrêter. Je peins plus que je peux vois. La mer semble rouge alors que des centaines d'hommes montent la plage de navires et battements métalliques que je n'ai vu jamais auparavant. Tous les hommes portent la même vert vêtements. Ma toile est rempli avec guerre et horreur.
 Mon frère il regarde la toile. 'Quelle imagination tu as'.
(Lara Hardy-Smith, Year 11)
C'était une journée normale à Londres, en Angleterre, à la fin de l'été 1666. Il faisait chaud et le soleil brillait brillamment sur la Tamise. La place du marché grouillait d'acheteurs et de vendeurs et la boulangerie avait une longue file d'attente; très probablement en raison de l'odeur de pain sortant du four. Au fil du temps, les cris des marchands sont partis et le soleil s'est couché sous l'horizon. Dans la boulangerie, le boulanger emballait ses pains lorsque quelqu'un entra. En fait, c'était un chien! Un petit chien mignon. Un petit chien mignon avec une torche allumée dans sa bouche. Soudain, il jeta la torche au fond de la boulangerie et un terrible incendie se déclara.
C'est vraiment ce qui s'est passé et ce qui a déclenché le grand incendie de Londres.
(Aiden Politiek, Year 10)
Deux mondes
Mes ennemis suivent mon moindre pas, je ne peux pas m'arrêter. Je marche, seul, hanté par une peur invisible et féroce. Je suis un chevalier perdu, épouvanté par ma solitude et craignant de ne jamais revoir mon royaume. Soudainement, une figure pale surgit des bois obscurs : elle s'avance et la lumière révèle un visage grave. "Aidez-moi, s'il vous plait…" ma soif et fatigue sont telles que mes lèvres ne bougent presque plus. Mais l'homme, sans empathie, indique l'horloge. "C'est l'heure, mademoiselle, rentrez chez vous." Alors, timidement, je ferme le livre et me hâte de laisser la bibliothèque déjà vide.
(Silvia Rossi, Year 10)
L'ombre de Venise
Venise. Le soleil plongeait ses couleurs corail dans le canal. Un jeune garçon longeait les quais, jetant des galets dans l'eau opaque. Il aperçut une ombre, regarda vers le ciel. Rien. Il suivit le fantôme vers des ruelles lugubres et isolées, seules quelques étoiles perçaient le crépuscule. Soudain son pied fut happé à travers les planches tordues dans le canal brumeux. Des bulles jaillirent de sa bouche, ses cheveux se métamorphosèrent en corail argenté, de fines écailles grises transpercèrent sa peau devenue diaphane. Il hurla, regarda ses mains palmées. L'ombre fit un signe. Il s'enfonça dans les profondeurs de Venise.
(Clémence Buffelard, Year 9)
Je ne dormais pas. Je m'appelle Jacques et je ne dormais pas. Depuis que cette chanson a été faite, ma vie a changé. Tous les jours, tout le temps, les enfants chantent la chanson ennuyeuse. Je trouve ça ennuyeux car je ne dormais pas mais je mangeais mon petit déjeuner. J'appréciais ma bouillie mais j'ai alors oublié de sonner les cloches du matin. Donc, je vous en supplie, s'il vous plaît, arrêtez de chanter la chanson.
(Kairav Singh, Year 9)
Je cours
Je cours. Je n'ai pas beaucoup de temps. Je besoin de la faire avant ils réalisent je suis parti. J'arrive à le pont. Il y a les voitures au-dessous de moi. Il y a l'excès de vitesse le long de l'autoroute. J'arrive à la barrière. J'escalade. Je saute. Je me réveille. Je retourne à le pont. J'arrive à la barrière. J'escalade. Je saute. Je me réveille. Je retourne à le pont. J'entends un moteur vrombissement. Un camion vient à moi. Il me frappe. Je ne vois rien. Certain choses vous ne pouvez pas échappé.
(Jonathan Stockill, Year 7)
"Soit dit en passant, Harry," dit le professeur Dumbledore à mi-chemin du livre six, "une prophétie dit que vous seul pouvez vaincre le mal Lord Voldemort. C'est pour ça qu'il essaie de te tuer. Vous devez détruire les sept morceaux de son â me, et il vous reste un livre pour le faire. Ne vous attendez pas à de l'aide de ma part; Je serai assassiné de façon spectaculaire en deux chapitres. En plus de cela, il ya des examens à passer et des remous hormonaux à composer avec. Maintenant, souhaitez-vous être allé à ce Muggle complet?"
(Ryan Kwarteng, Year 7)
C'était son premier jour. Après que sa carrière musicale n'ait pas fonctionné, Morhange s'est retrouvé à regarder la grande entrée de Fond de L'Etang, un endroit qu'il avait toujours voulu quitter mais qu'il n'avait jamais pu. Il est entré dans l'école et a vu son ancienne salle de classe. à l'intérieur, ses nouveaux élèves attendaient patiemment. Morhange pensa à Clément Mathieu et le remercia avant de prendre une profonde inspiration et d'entrer dans la pièce. Un étudiant a crié: "Qui êtes-vous?" Souriant, Morhange a dit "Bonjour classe. Je m'appelle M. Morhange. Je suis votre professeur de musique."
(Riya Mistry, Year 9)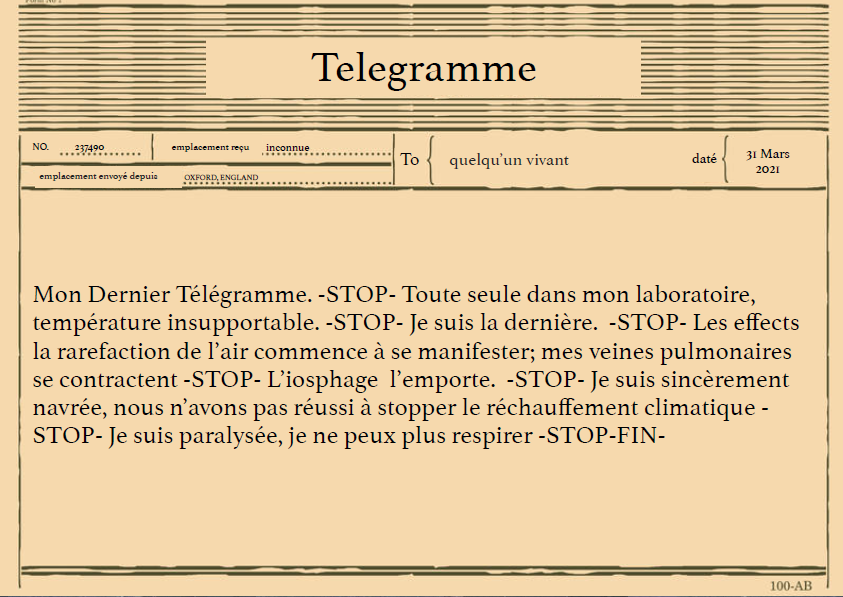 (Harriet Preston, Year 9)