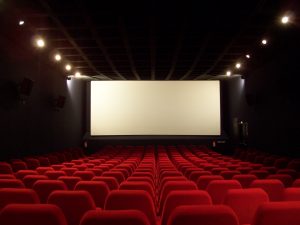 Jessica Benhamou is a British-Israeli producer and writer who works in film and journalism. She produced the short film 'Juliet Remembered' which was shown at the Oxford International Film Festival. This post originally appeared on the Oxford Creative Multilingualism site.
I've been working in film and TV journalism since graduating in 2012 with a BA in Modern Languages. Highlights include working on Netflix's "The Crown" and BBC Panorama. The latest short film I produced, Juliet Remembered, is also screening at the 2017 Oxford International Film Festival. I find that I draw on the skills I developed every day.
Superficially, my ability to speak and write in French has allowed me to travel and opened the doors to more opportunities. I've worked in Paris at France24, in Tel Aviv for i24news on their French channel and as a live-translator for Sky News. Beyond working in French, other linguistic and analytical skills have been highly transferrable for my creative work as a writer and producer.
Translation requires a precision and attention to language that I use all the time as a writer. Translation is a precarious balancing act where the writer tries to faithfully preserve the sense, style, tone and message of an original sentence in the most succinct way. Writing requires a person to be a wordsmith, and a screenwriter has to be particularly economical like a translator. You have to quickly establish an immersive world with compelling characters in 90 pages. Unlike novels, you cannot afford to have lengthy descriptions, vague images or share a character's inner thoughts (unless you're using a voiceover). You have to show a person's character through action, dialogue, sound and visuals. Not only that, but your story has to be truly satisfying in a much shorter timeframe. Every word counts in a screenplay.
Studying a foreign language teaches you how to listen. A linguist knows how to detect subtle intonations, rhythm, irony and comic timing in a foreign language. This has helped me in post-production where the film comes together layer by layer. First you have the visual edit, followed by the sound design, music, colour grade and special effects. Having a good ear may help you detect whether a sound effect for clothes brushing seems more like leather or satin. It will help you know what kind of music would heighten a particular scene and engage an audience in the right way without being too didactic.
Beyond the linguistic component, a Modern Languages student learns about other cultures and other ways of thinking. Studying foreign works has allowed me to diversify my pool of resources. You may already be familiar with British classics and it can be useful to find your inspiration elsewhere. More generally, reading widely and critically for my degree has prepared me for the volume of script reading I have to do now. I can quickly assess the potential of a story or why a script is not working. Writing essays as part of my course taught me about the importance of structure and momentum. Both the script and the edit in post-production have to be tightly reigned in, but also keep moving resolutely towards a conclusion.
Finally, a Modern Languages degree teaches you about the power of imagination – to empathize with the lives of others. The desire to learn about other cultures surely attracts individuals with a curious, adventurous nature, who are looking to engage meaningfully with the world around them.