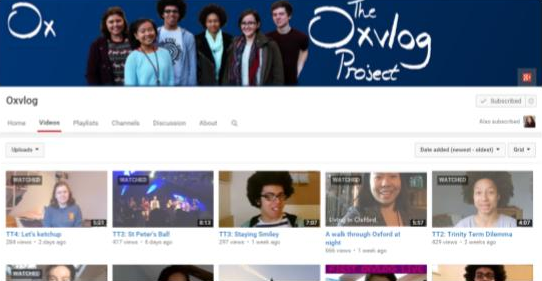 posted by Simon Kemp
As I've mentioned before, the Oxvlog Project on Youtube is a good way to find out what Oxford is really all about from the students themselves. There are students from many different subjects talking about all aspects of their experience at Oxford, and they're talking particularly to school students who are thinking about applying here and want to find out more. Here's Connor, who's studying German at Somerville, talking about what it's like to come to Oxford for an interview for a place on the modern languages course:
You can find Connor's other vlog posts, along with many more, here.