At the University of Oxford you can study Modern Languages in combination with a number of other subjects: Classics, English, History, Linguistics, Middle Eastern Languages, and Philosophy. In this post, Georgina Ramsay, who studies French and English at The Queen's College, tells us about what motivated her to do a Joint Schools degree. More information about Joint Schools Degrees can be found through the course listings on the University admissions pages. Over to Georgina…
It wasn't until I was applying to university that I came across the term 'joint-honours' but I was definitely glad when I did. I had always assumed that I would apply to study English at university but following GCSEs, the first year of A-Levels and then attending the UNIQ Summer School I started to really consider the possibility of studying French. As excited as I was by the prospect of continuing to improve my French skills I was still conflicted between my two favourite subjects.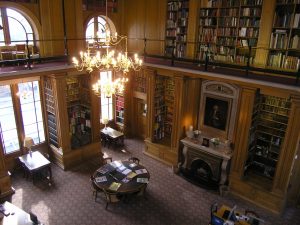 It was whilst researching degree courses that I realised that it was possible for me to continue with both English and French as there were some universities, including Oxford, that offered joint-honours degrees. I narrowed down my options, taking into account the split between the two subjects (some institutions place more emphasis on one subject) and what I liked about the Oxford course was that there was a 50:50 split.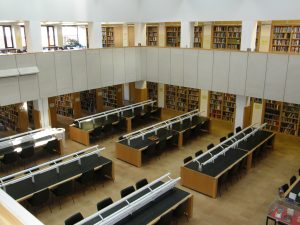 As an avid reader and bibliophile I had wanted to study English Literature because I liked the window it gave me into the world, history and different cultures. However, these reasons also applied to why I wanted to study French. A-Level French had been my first introduction into reading literature in another language and I had really enjoyed it. I realised that in studying French I would have access to a whole new world of Francophone literature.
After now having completed a full academic year I am certain that deciding to apply for both English and French was the right decision. I am now in my second year and I am still realising more and more the connections that can be made between the two sides of my course. For example, last year on the English side of my course I was really interested in postcolonial literature and looked at works by Frantz Fanon, a Martinican writer. I also studied Aimé Césaire in my French classes where I also learnt more about France's colonial history. As a result I was able to see Fanon's influence on Césaire and ultimately each side of the course was enriched by the other – which was what I had hoped for when I decided to apply.
Next week Georgina will tell us some things to consider when applying for a Joint Schools degree.
PS. We maintain that Modern Languages has a prettier library. 😉