This was the eighth year of Oxford University's highly popular French Film Competition, where secondary school pupils are invited to watch selected French films according to their age category (Years 7-11 or Years 12-13) and produce an alternative ending of their own devising. The 2018 film selection was Une vie de chat (Years 7-11) and Des Hommes et des Dieux (Years 12-13). As in previous years, the competition attracted a large number of entries: over 140, from more than 50 different schools.
The judges were greatly encouraged by both the strength and the diversity of this year's field of applications. There was a notable increase in the number of video clips and storyboard submissions, and overall a great amount of creativity was on display; in both age categories, students channelled their energies into elaborate film scripts and imaginative essays. Many entrants showed commendable French language skills. Shortlisting was a difficult task, with fine margins separating the winners from many other pieces that showed impressive talent. The most successful entries managed to develop plot and character convincingly from the tone established in earlier scenes, picking up smoothly from the set starting-point, with compelling dialogue and plausibly innovative action, all within the specified limit of 1500 words.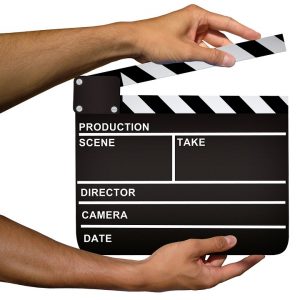 In the Years 7-11 category, the joint winning entries were those of Priya Gurcha and Ethan Ross et al. Priya produced a dazzlingly illustrated storyboard that closely reflected the style of the original dessin animé, and caught the judges up in its alternative high-octane conclusion. Meanwhile Ethan and his team produced a very well sequenced, French-language film clip in which comic touches built to a gripping, poignant ending. The runner-up in this category was Sarah Shah with an imaginative and beautifully detailed screenplay, demonstrating convincing psychological development – complete with flashbacks – and a truly cinematic perspective. Highly commended by the judges are Auj Abbas and Daeun Shin. Commendations also go to Joshua Brookes, Kelly Chae, Ananya Ajit, Sofia Ispahani, Tyla Orton, Scarlet Somerville, and Bruno de Almeida Barreto .
In the older age category (Years 12-13) the winner is Florence Smith for her stunningly original ending to Des hommes et des Dieux. This well researched script reconsidered the legacy of the Tibhirine monks via a contemporary newsflash, allowing Florence to reflect on the viability of the monks' Christian charity and respect for Muslims in France today. Runner-up is Peace Silly, who impressed the judges with her inventive re-imagining of the plot's outcome, developed around the crux of the supply of medicines, and especially touching in its focus on the friendship between Frère Christophe and Rabbia. In this category, Max Thomas and Trinity Mae Dore-Thomas are highly commended, while commendations go to John John de Weert, Will Foxton, Maya Szaniecki, Georgia Brawne, Martin Christopherson, and Clementine Lussiana.
Some further notes from the judges on the overall field of entries for individual films follow below:
Une vie de chat: a contemporary classic by Jean-Loup Felicioli and Alain Gagnol, it received over a hundred submissions. At least twenty of these were worthy of consideration for a commendation, with the lower end of the age range (7-9) faring strongly. There was an abundance of entertaining entries that majored on a roof-top fight, shoot-out, car chase and/or tragic death of one of the 'goodies'. Various entries swapped Notre-Dame for the Eiffel Tower when setting the final showdown between Nico and Costa. The zoo also crept back into several entries. More than one hit upon the idea that Nico might be Zoe's father (one film clip even had him being magically transformed into the cat!). The most convincing entries were those that managed to engage all the major characters in a plausibly dynamic climax – without losing the quirkiness of the original.
Des Hommes et des Dieux: this is a demanding film that requires considerable background cultural knowledge (or research) in order to be best appreciated. Pleasingly, a number of entries showed exactly this, some quoting the Bible and Arabic phrases to evoke the mind-set of the French monks and the Algerians with whom they mix. We received a good number of entries in a high standard of French. A key challenge here for the students was to develop one or two unusual ideas without introducing implausible characterisation (particularly of Christian). Some entries were beautifully written, but ended up keeping close to the actual ending with the monks' execution.
We hope you all enjoyed watching the films and working on your entries, and hope you will continue to pursue your interest in French cinema and culture!
— The Competition Judges