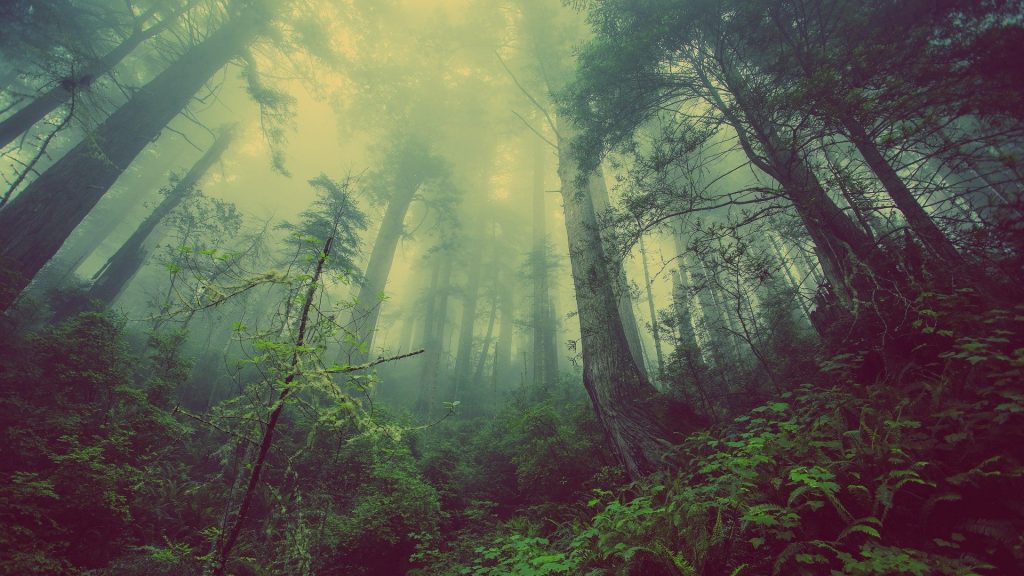 This week on Adventures on the Bookshelf we're continuing to showcase some of the top entries from this year's French flash fiction competition. Here are some of the highly commended stories from the older category. Well done to everyone!
Les Arbres
Les arbres voient beaucoup de choses que nous ne connaissons pas. Ils gardent des secrets, ils se souviennent du passé, et si on pense assez fort, ils peuvent entendre nos pensées. Avez-vous déjà pensé "Les arbres. Pourquoi sont-ils si étrange?" Si on pourrais communiquer avec eux, révélerait-ils leurs mystères?
Croyez-le ou non, je parle parfois avec les arbres. Je veux les comprendre, donc je leur pose des questions. Le matin, je m'asseoie sous l'arbre dans mon jardin- je le regarde comme un roi ou un montagne majestueux. Chaque matin je demande "À quoi vous pensez?"
J'attends encore une réponse.
(Lily Bamber, Year 12)
Ma mère et moi sommes venus en France il y a cinq mois. On est venus avec l'espoir d'une vie plus heureuse qu'au Congo où il y a la guerre. Nous restons dans une auberge miteuse et pleine d'escrocs. Il y a deux semaines que mes boucles d'oreilles en or de Maman Shungu ont été volées. J'les y laisse sur mon lit et quand je reviens elles avaient été prises sous mon oreiller. Si tu gardes ces bijoux t'aura de la chance elle m'a dit. Je pense que c'est de la superstition. Nous serons coincés ici pour toujours. C'est dommage.
(Ketsia-Patience Kasongo, Year 13)
Le ciel violet
Je le regarde, du coin du grenier. Il s'asseoit parfaitement immobile en regardant le ciel violet. Sa chaise est centrale dans la chambre, le seul meuble là-bas, et il est enveloppé par la nuit étoilée, sa concentration a souligné par le silence. Son visage est assombri par une brume violette. Bien que nous soyons à distance de toucher, nos âmes sont seules, tourmentées par leur isolement. Je ne peux plus y résister. Je me dirige vers lui, mets ma main sur son épaule et je peux sentir son frisson sous moi- il me manque, il me manque. J'aimerais être vivant.
(Emily Bell, Year 12)
En France, il y a de la liberté, de l'égalité, de la fraternité, mais il n'y a pas de mangues. Bon, elles sont là, mais elles sont séchées et ratatinées comme le sein d'une vieille. La lumière de miel de mon enfance ne peut pas traverser la frontière, alors les mangues ici boivent une lumière grise comme les eaux usées. Chez moi, le nectar d'or des mangues brille sur la peau et le goût sucré reste dans la bouche pendant des heures. La douceur de ces mangues me rendait éloquente. Ici, je n'ai pas de mots.
(Blessing Verrall, Year 12)
L'attente
L'attente est un état d'âme permanent. C'est quasiment un acte qui nous accable, tous.
Elle, (la fille) attend son bien-aimé. Elle vie dans l'anticipation aigue d'un signe de vie, d'un texto. Une attente solennelle, angoissante et même sublime. Chaque instant est en stase, pesant et pénible. Son état d'âme est aussi accablant que le néant d'une pièce blanche vide. L'attente provoque des suppositions, de telle sorte que la fille perd tout sens des proportions.
Lui (le bien-aimé) ne l'attend pas. Il ne sait pas qu'il la fait attendre. Il est absent car il l'a oublié.
(Allegra Stirling, Year 12)
Le Cadeau
Elle a regardé le reflet de la poupée. Elle a ouvert la porte et est entré dans le magazine. Elle a établi un contact visuel avec le marchand. Attrapant la poupée, elle a sprinté par la porte et dans la rue. Le commerçant a crié après elle. Elle a tourné le coin et a couru vers son amie. "Joyeux Anniversaire!" elle a chuchoté, en donnant la poupée à la petite fille. Elle a ensuite regardé la fille réveiller sa mère et ses quatre frères, tous qui dormaient sur le bord de la route. "Regardez," dit-elle avec un immense sourire, "j'ai un cadeau."
(Harriet Townhill, Year 12)
Il fait mauvais, comme toujours. Deux piqûres d'épingle percent les nuages comme des yeux, qui me regardent comme si je trangressais la loi. Mais non, je fais les courses ! Je m'assure que j'ai mon attestation et ma liste. Je doute que je puisse en cocher la moitié cette fois, mais il faut quand même essayer. J'ai apporté deux sacs, même si je sais que je n'en aurai besoin que d'un. D'ailleurs, j'aurais laissé les pâtes, les œufs, s'ils avaient été encore là ; je suis habituée à être altruiste. Pause terminée… aucune provision. J'entre dans l'hôpital.
(Nikita Jain, Year 13)