Someone at the BBC likes French literature, since they've barely finished their dramatization of Marie NDiaye's Trois femmes puissantes and they're already starting on Honoré de Balzac's nineteenth-century masterpiece, Eugénie Grandet.
And this time, they have Gandalf.
Yes, Sir Ian McKellen is currently appearing as Grandet, the monstrous father to the luckless Eugénie, in a two-part radio production that you can stream (if you're in the UK) here.
McKellen throws himself into the role with gusto (in fact, he's just won an award for Best Actor in an Audio Drama for the performance) as the rich, miserly wine-grower who hoards his wealth while accusing his wife and daughter of turning their home into a bordello if they light too many candles in the living room. (Candles cost money, you see.)  Eugénie puts up with his eccentric ways, while patiently waiting to be married off to one of the many provincial bourgeois families buzzing around her and the rumoured fortune that she'll inherit on her father's death. Then, cousin Charles from Paris turns up on the doorstep, hoping to move in with the family now that his father has lost all his money and, we shortly discover, his life. The prospect of another mouth to feed sends Grandet into a huge fit of grumpiness, but what he doesn't yet know is that a much bigger problem is brewing up as the charming, handsome and sophisticated Charles catches his daughter's eye.
Trouble lies ahead…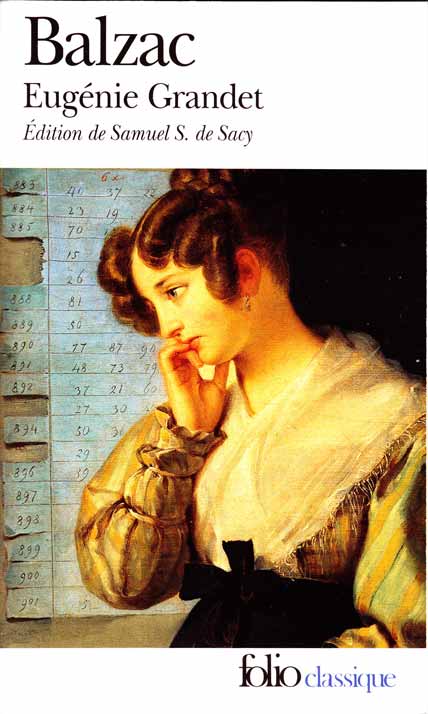 Eugénie Grandet is perhaps the best-loved of all Balzac's many stories. In his prolific output and his lively storytelling he's French literature's closest equivalent to Charles Dickens, except that — whisper it — he's actually better than Dickens, because all his stories take place in the same fictional universe, which means that the same characters pop up in different novels, and you can trace a single character's life across a dozen books, now a background extra in someone else's story, now centre-stage in their own. All Balzac's work is available in English translation as well as in French, lots of it has been filmed (including a great version of Le Colonel Chabert with Gérard Depardieu), and it's definitely worth your time to check some of it out.