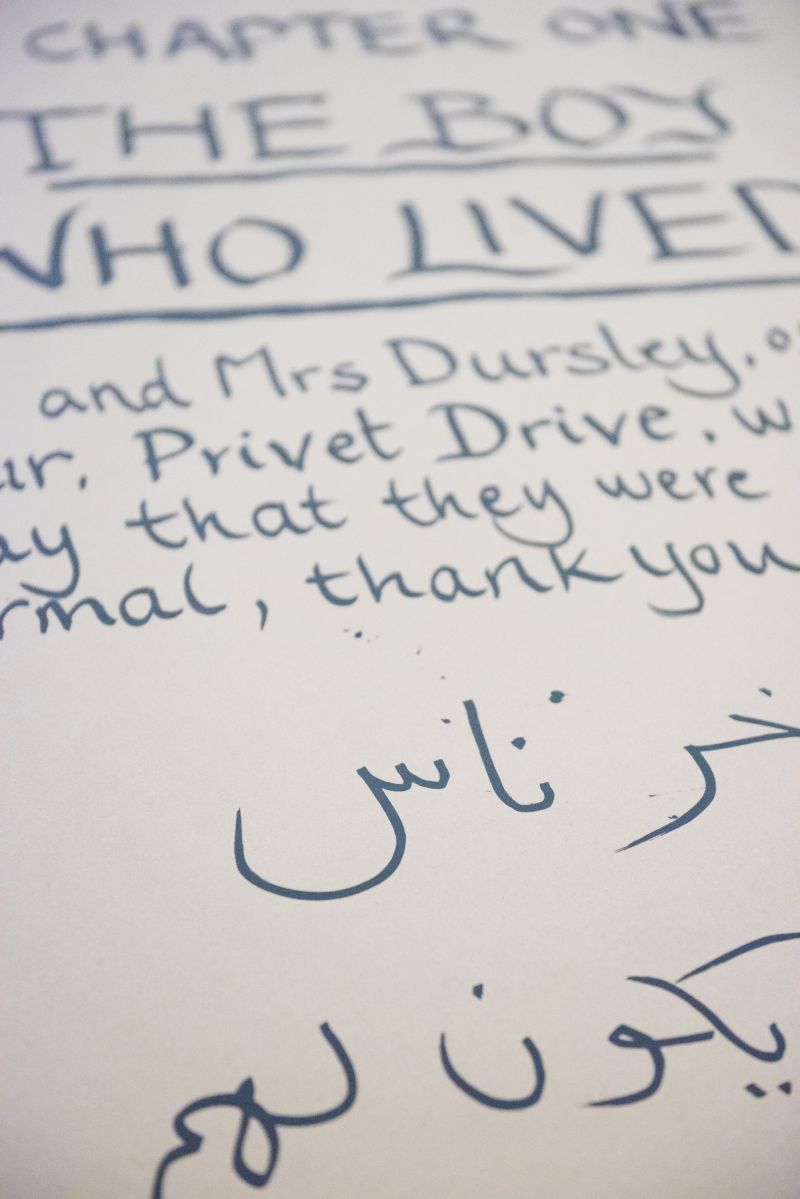 posted by Oxford's Creative Multilingualism project
When Creative Multilingualism hosted LinguaMania at Oxford's Ashmolean Museum, the Greek and Roman sculpture gallery was taken over by a crowd-sourced version of Harry Potter. During the evening event, visitors to the gallery were asked to help translate Harry Potter and the Philosopher's Stone sentence-by-sentence into whichever languages they happened to know. The translations were written on a giant scroll rolled out along the length of the gallery, allowing visitors to see Oxford's linguistic diversity unfold.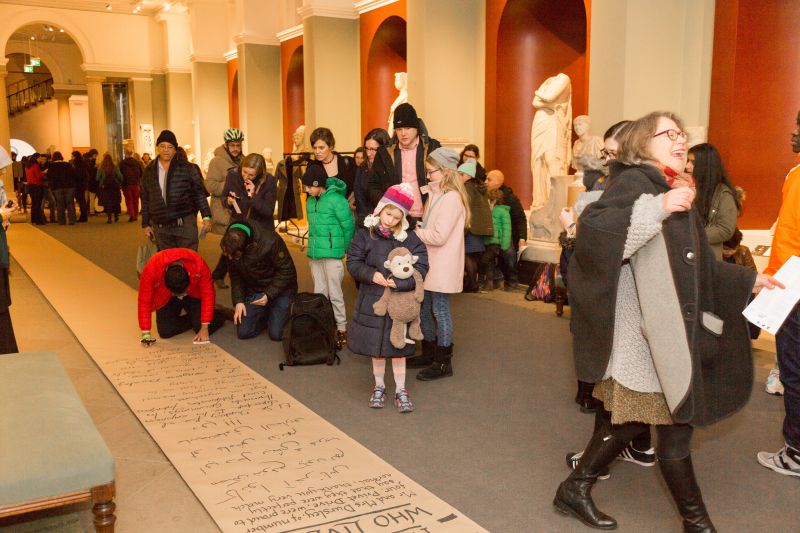 The activity was entitled "Harry Potter and the Rosetta Stone", with a nod in the direction of the British Museum, home to the Rosetta Stone itself. It proved to be one of the most popular at LinguaMania and people queued up to be able to contribute and engage with this celebration of Oxford's linguistic talents. During the course of the evening, the team collected over 88 translated sentences in 51 different languages, ranging from Chinese and Esperanto to Welsh. Towards the end of the event, the scroll moved to the Atrium in the centre of the Ashmolean Museum and was unfurled over the balcony, allowing LinguaMania participants to see the many translations which had been collected. This was followed by a recitation of a section of Harry Potter in various languages, so that visitors to LinguaMania could hear as well as see the hidden multilingualism in Oxford's community.
The activity was conceived and organised by doctoral students Henriette Arndt, Annina Hessel and Anna-Maria Ramezanzadeh from the Oxford University Department of Education. In the below video they describe why they chose Harry Potter to help highlight Oxford's linguistic diversity and explain how the activity gives participants the opportunity to showcase their creativity through translation. You can see photos of Harry Potter and the Rosetta Stone below.