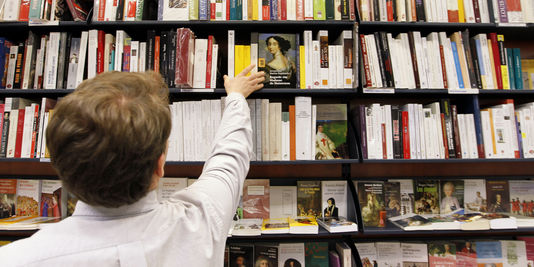 posted by Simon Kemp
You get to read.
You get to read stories, poems, novels and plays.
You get to lose yourselves in the worlds created by some of the greatest authors in history, and venture into other lives and other minds awaiting you between the pages.
You get to shed a tear for Emma Bovary as her dreams of romance are slowly crushed.
You get to cheer on Julien Sorel as he climbs slippery social ladders up into high society and regular ladders up into other people's bedrooms.
You get to hiss the judge who condemns a man to death because he didn't cry at his mother's funeral.
And you get to do all three at the same time, and feel oddly confused about why you're doing that, as the Marquise de Merteuil weaves her clever schemes around the love-lives of unsuspecting innocents.
Yes, your language confidence and your knowledge of French culture and history will come on in leaps and bounds as you read these stories.
Yes, you'll develop your skills in critical thinking,  researching for evidence, building and defending arguments, and articulating your ideas as you analyse these texts, and you'll take all of these vital skills away with you to the workplace, where they are much in demand.
But a Modern Languages degree at Oxford offers more than that. It offers the opportunity to to be charmed…
to be provoked…
to be moved to tears…
to be shaken in your beliefs…
… as you link minds with some of the great men and women of European culture and encounter their greatest masterpieces. Some of these masterpieces — let's not get carried away here — won't really grab you, and you'll slog through them dutifully before writing a tidy essay about them. But then you'll open some other book on the course, and who knows which one it will be, and it will speak to you deeply and drag you down into itself. And when you finally look up from it, you'll feel like you're looking at the world with fresh eyes.
Discovering literature with us is an experience that will stay with you the rest of your life, and an experience that will leave you changed.
Are you tempted at all?