Adventures on the Bookshelf always tries to engage with languages beyond the curriculum and, if you're here, you're probably already a keen linguist. But if you're thinking of applying for a Modern Languages degree you might be wondering what career options are available to you afterwards. In the coming months, we will be showcasing some of our recent graduates who have written profiles about their careers since leaving Oxford with a Modern Languages degree. First up is Evie Snow, who graduated in 2016 with a degree in French and English. Evie now works as a Schools Programme Coordinator for the Charity  Wings of Hope, which works to provide free education to children in the developing world. Read Evie's account below…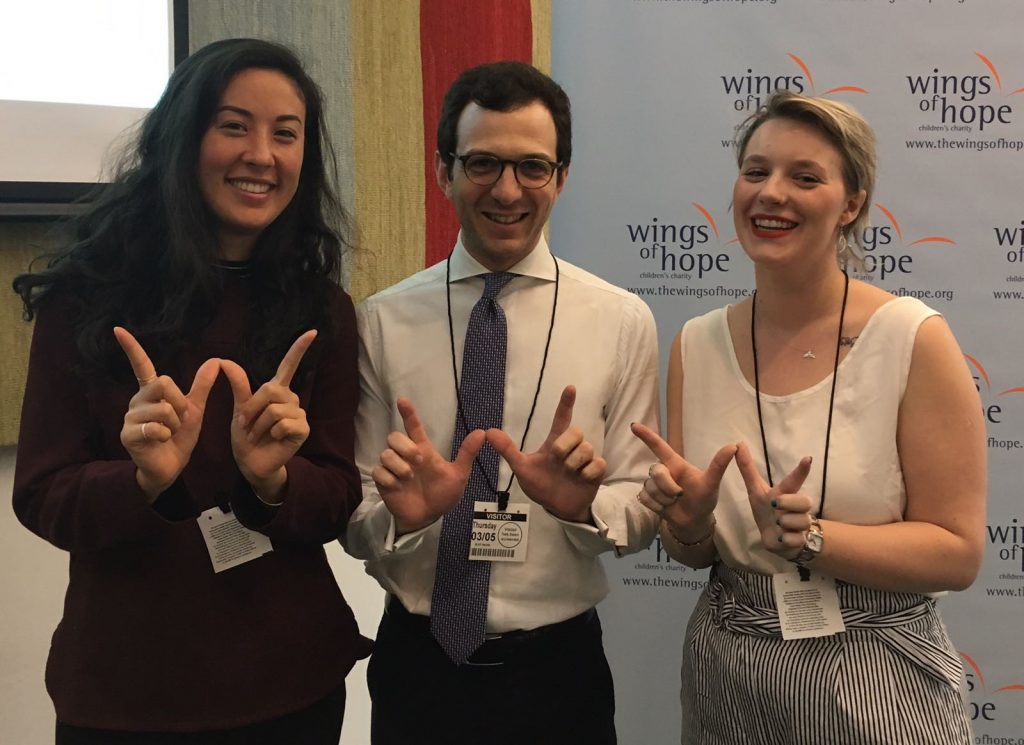 I graduated from Oxford just two years ago this summer (2016), and went straight into a Masters in Development Studies at SOAS in London. This really cemented my thinking that I wanted to be in International Development or charity work at some level, and my interest in postcolonial and world history/politics/languages/cultures had already been sparked in several of my finals papers* and dissertation. I then came out of my Masters looking for a job in which I could feel that I was making a direct difference, and that's how I came across my current job. I manage the day to day running of a social enterprise programme for students aged 13-18, who compete to fundraise for the education of children in Malawi and India. This began as an internship, but quickly developed into a permanent position, with the increase in responsibility (and title!) that this entailed. I have learnt an awful lot very fast, and am hoping there is more to come!
Even though I am not directly using my French in my current job, I thoroughly intend to in my next or following role. One of my ambitions is to work in West Africa, where French is essential for most countries in the region. Aside from the technical use of the language, I feel that studying French helped me to spark several strands of learning which have been integral to my professional life so far. One of these was an awareness of other places, other cultures, other ways of thinking; in studying a language you are confronted by a different way of constructing a sentence, and even more so, a different way of constructing the world. Even though you may not realise it at the time, I think that this is vital to broadening horizons in the way people think, not to mention the enormous benefits of being able to have a year abroad! Another of these strands is the ability, and indeed for me now the desire, to compare and contrast situations at each possible stage. When you study a language that is not your native tongue, you are constantly faced with comparison between those, and students who study more than one language are clearly comparing between multiple languages and cultures. Learning languages gives you a mental flexibility which I think is pretty unique amongst the disciplines. This is vital when entering any kind of job, as it allows you to weigh up pros and cons and to balance outcomes efficiently.
Many languages graduates come out of their degrees and feel a sense of failure if they don't instantly use that language in their everyday lives. I think the skills we have learnt during our degrees are the epitome of transferable skills, so even though each of us may be passionate about our language/languages this doesn't have to be within the workplace.
I still try to keep with French news, and read French literature. Without having studied French, I couldn't have spent a month in Italy learning Italian from scratch and pick it up so easily – I may not be fluent, but I can have a decent conversation! Plus, I now have a French housemate, so even though I may not be using my French at the office, I can still come home to chats over du vin et du fromage!
*Finals papers are the exams that undergraduates sit at the end of their degree.