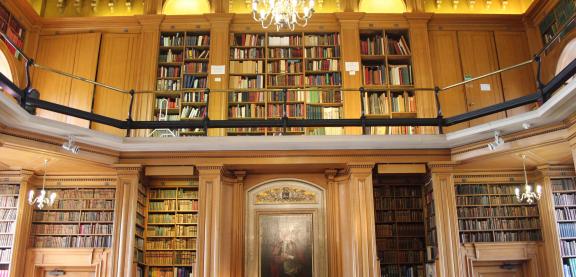 It's the time of year when the annual rankings of universities and higher education courses are published. Here at the Oxford Modern Languages Faculty we are a modest and unassuming bunch, reluctant to blow our own trumpet. We do, though, work extremely hard to make sure that our undergraduate courses are inspiring and exciting, a world-class education in language and culture, and a qualification that will be one of the most valuable passports you can have to success the career of your choice.
So we're pleased to see that our hard work has been noticed. The Times Higher Education world university rankings for 2021 place Oxford University at Number One, ranked against over a thousand higher education institutions worldwide.
QS World University Rankings place Oxford University as the highest ranked of all UK universities, although it ranks four US institutions above us in the global list. Their most recent ranking of world universities by subject area, from last year, ranks Oxford University as Number One in the world for arts and humanities subjects, including modern languages.
Lastly, the Guardian has released its 2021 rankings of UK universities by subject, and their Number One university to study modern languages this coming year is… Oxford University. They also rank Oxford University as the top UK university overall, up two places from last year. The newspaper accompanies its listings and university guide with an article explaining why Oxford made the top spot, and in particular what it has to do with the employment prospects of our graduates.
That's enough bragging from me. There's only one way to really find out if our course and our university are really as good as they say. And that's to come and try us out for yourself.