by Simon Kemp, Associate Professor of French and Co-Director of Outreach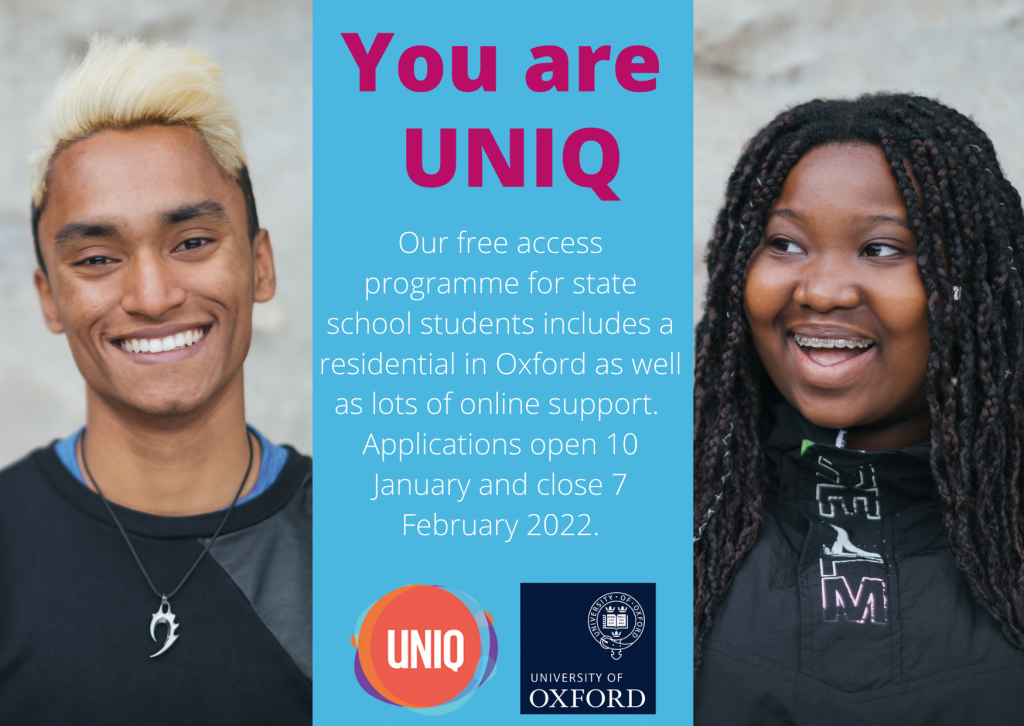 What are your plans for July this year? Might you have four days to spare, say from July 10-13 or July 17-20? Might you consider spending them with us in Oxford, getting a taste of our modern language courses in the daytime and a feel for what student life is like in an Oxford college in the evenings?
Once the exams are over and the students have gone home for the summer, for many of us Oxford academics the next thing on the horizon is the UNIQ summer school. I've been teaching on it for several years now, and it's always one of the most rewarding parts of my year. In modern languages we invite between sixty and eighty sixth-formers from state schools across the UK to join us for a four-day course of language and cultural study and an experience of student life. It's aimed at people who are just finishing Year 12 in England and Wales (Year 13 in Northern Ireland and S5 in Scotland), who are interested in studying modern languages at university and curious to check out what Oxford is like. We run courses for students of French, Spanish and German, all of which include some language work and broader cultural studies designed to give you a taste of the university course as well as helping with your sixth-form studies. Plus, every course also offers a dip into some of the other languages and cultures you might choose to pick up from scratch in a degree course here, such as Portuguese, Russian, Italian, or Beginners' German. Our undergraduate ambassadors look after you through your stay, and can tell you anything you want to know about being a student here. Plus, for those who are interested, there's information and guidance about applying to study at Oxford as an undergraduate both during the summer school and in the run-up to the admissions process in the following autumn.
If you'd like to find out more, all the information about Oxford's UNIQ summer school programme is here:
Applications close in less than two weeks on Monday 7th February at 11pm, so act now if you think this could be for you, and please tell others who you think might be interested. I hope to meet many of you this summer.