In this week's blog post, our colleagues from The Queen's College share details of their next International Book Club meeting – a really wonderful opportunity for school students to engage with literature from around the world!
The International Book Club is a chance for pupils in Years 11, 12 and 13/S4-6 to explore foreign language books which have been translated into English with other like-minded, literature-loving students. We meet once a term to discuss a foreign language book in English translation, so knowledge of the original language is required to take part. The meeting will take place over Zoom and newcomers are always welcome!
For those of you thinking that you may like to study languages at university, there will also be a chance to hear more about what this would entail and to ask us your questions. These meetings are a perfect opportunity for you to explore books that aren't on your school syllabus and to engage with some exciting literature in translation.

To take part in the International Book Club, you will need to read a copy of the set book in advance of the session. You may like to make some notes on what you've read ­– for example, the key themes of the text, things you liked or disliked about the narrative or characters – that you would like to share during the Book Club.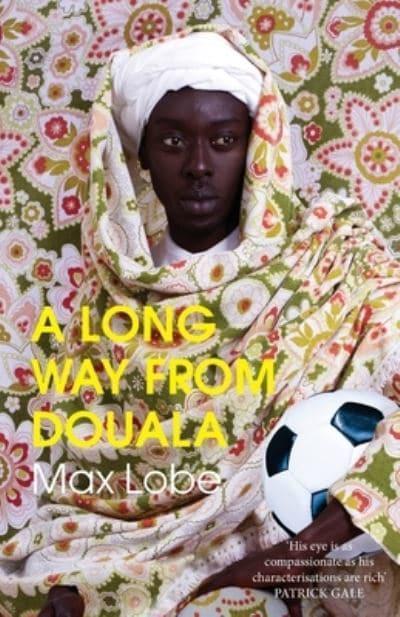 Our next session will be held on Wednesday 23rd March at 7pm, and we will be reading A Long Way from Douala by Swiss-Cameroonian author Max Lobe, translated by Ros Schwartz from French – and occasionally from Camfranglais, a mixture of French, (Pidgin) English, and indigenous Cameroonian languages including Beti-Fang, Bamileke and Duala, spoken mainly by young people in Cameroon. As we follow the narrator, Jean, and his best friend Simon across the country in search of a runaway older brother hoping to make it as a professional footballer in Europe, the book addresses weighty contemporary issues of migration, terrorism, and sexuality without ever losing its sense of humour.
If you would like to attend the book club, please register your interest by completing this Google form.
If you have any questions about the Book Club, please let us know! You can email us (translation.exchange@ox.ac.uk), or find us on Twitter.
***Please note that if we are oversubscribed for the International Book Club and are required to limit the numbers of attendees, we will select participants based on the contextual data they provide, giving priority to students attending UK state schools.***
*******
A reminder that we are still taking bookings for our Italian and Russian & Slavonic Languages Open Days, both taking place on Saturday 5th March. You can book your place here – don't miss out on the chance to learn more about these exciting courses!