Last year on Adventures on the Bookshelf, we heard from one of our students, Hector, who was on his year abroad in Chile. Because he studies both French and Spanish, Hector split his year abroad between French- and Spanish-speaking countries. Over the next two weeks, Hector tells us more about the French part of his year abroad, spent in Paris…
It was not by design that I ended up living in five different Paris quartiers* over the summer of my third year abroad. But it gave me an insight into the City of Light which I wouldn't otherwise have had, even with my excursions by day as a runner-people-watcher, and by night as a keen flâneur**. After a year teaching English in Chile for the Spanish half of my degree, the French half was immediately indispensable as I navigated my way from Charles de Gaulle airport to my first digs.
These were a single room on the fourth floor of a hostel on Boulevard Barbès, in the 18th of the 20 Parisian arrondissements***. My colleagues at the production company at which I was interning, HENRY TV on Place de la République, were somewhat shocked when I told them where I was living, since the area can be 'chaud'**** come nightfall. Sure, I saw (and heard) a certain amount of that from my window on Friday evenings, but variety is the spice of life in the 18th: the African markets of the Goutte d'Or are cheek by jowl with such iconic sights as Montmartre, the Sacré Cœur, and the Moulin Rouge.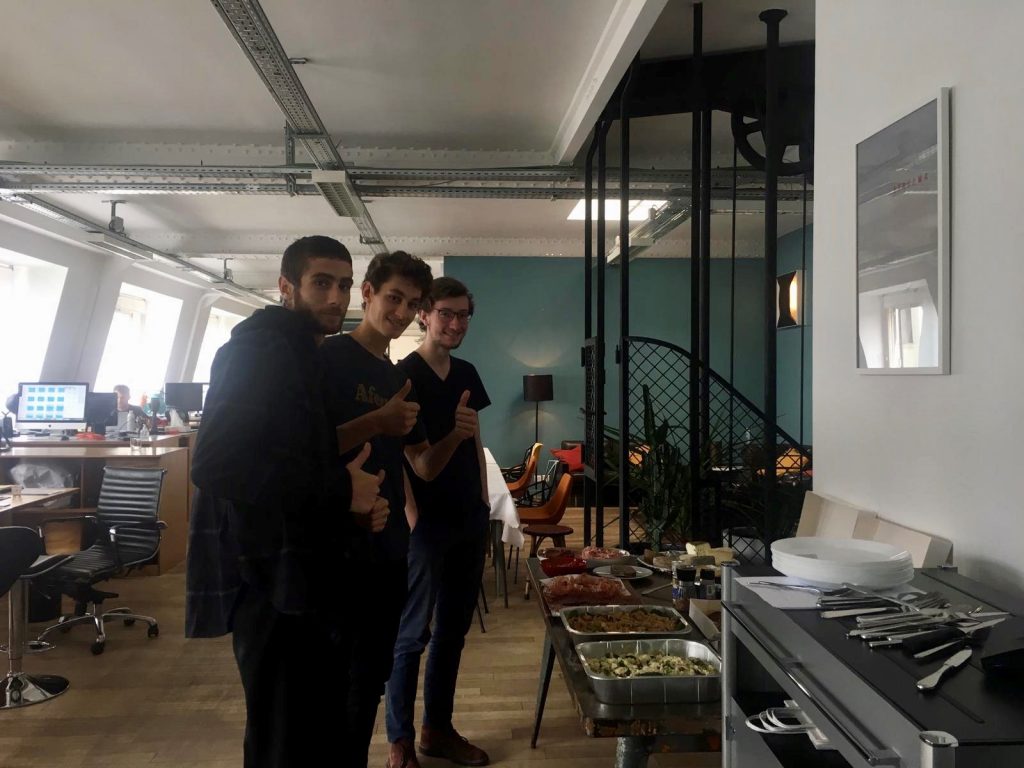 The African theme continued at my next residence: flat-sitting for friends in the Grandes-Carrières quarter, also in the northern 18th arrondissement, where there is a significant population of Senegalese origin. It was in a Senegalese restaurant when my parents were visiting that we enjoyed our best ever dining experience. Instead of just talking amongst ourselves, as is the norm when going out for an average meal in the UK, we were engaged in conversation and banter over delicious fare by other diners keen to share their culture with us, an unusual addition to the clientele.
As well as flat-sitting, my third pied à terre involved cat-sitting and plant-sitting for friends on holiday in Italy. The Parisian-born cats, Attila and Maurice, though initially somewhat sceptical of me on arrival – as were their human counterparts – warmed to me, and Attila even became quite affectionate despite his war-like name. The flat's central location in Le Marais ('The Marsh') of the 3rd arrondissement, offers far more than its name might suggest. One of the most historic and traditionally aristocratic parts of Paris, the Marais now boasts vibrant LGBTQ+, Jewish, and East Asian communities, as well as plenty of trendy bars and some of the only remaining medieval architecture in the city.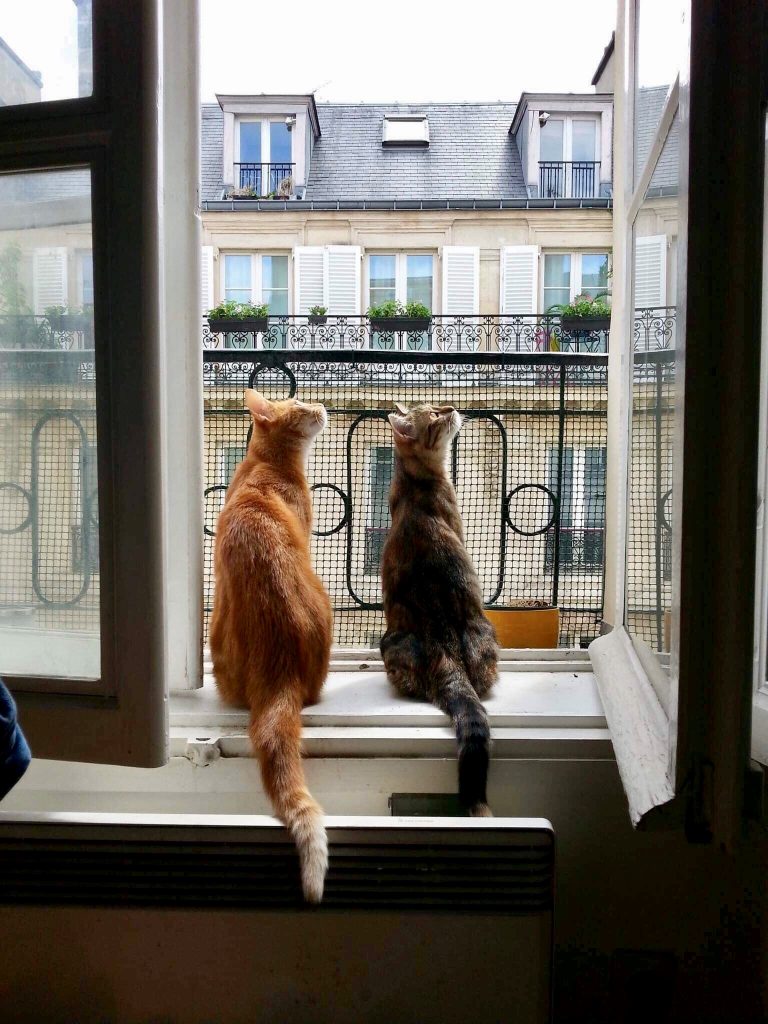 Check back next week to hear about the rest of Hector's Parisian adventures….
Explanation of vocabulary
* quartier: Each arrondissement (see below) is split into quarters, or 'quartiers'. There are also historical 'quartiers', which often do not map onto the administrative 'quartiers' – it all adds to the fun of navigating the city!
** flâneur: a stroller or walker. This comes from the verb 'flâner', meaning to stroll or saunter. The 'flâneur' became a famous figure in the nineteenth century, associated with people watching and urban exploration.
*** arrondissement: Paris is split into twenty administrative districts, called 'arrondissements'
**** chaud: this can have several meanings in French, but in this context it means that the area can be a bit risky