After two years of online delivery, UNIQ 2022 is delighted to be able to welcome Year 12 students back to Oxford! UNIQ 2022 will combine the best aspects of our residential summer school and sustained online programme to offer a hybrid UNIQ programme to 1600 students across the UK.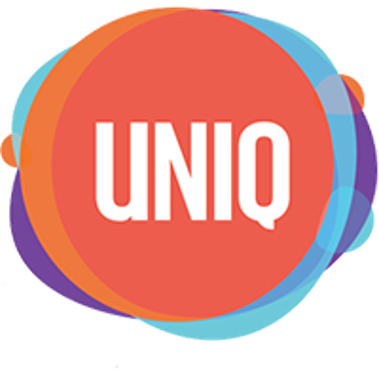 What is UNIQ?
UNIQ is Oxford University's flagship outreach programme for Year 12 students at UK state schools/colleges. It is completely free and prioritises places for students with good grades from backgrounds that are under-represented at Oxford and other universities. The UNIQ programme offers a fantastic opportunity for these students to immerse themselves in the Oxford environment, sample some of our teaching, and try out life as an Oxford student.
What does the programme entail?
UNIQ 2022 offers both an in-person residential in Oxford and an online support programme. Taking place over several months, UNIQ starts in April, with academic courses in the summer, followed by university admissions support.
During the summer residential, students have the opportunity to experience life as an Oxford undergraduate by staying in an Oxford college and exploring the city for themselves. They will also get to know some of our Oxford undergraduates and work with our academics in face to face lectures, labs and tutorials.
What does this look like for Modern Languages?
For Modern Languages, there will be courses available for Spanish, French, and German. All three courses enable students to explore the language, literature, theatre, film, and linguistics of each discipline, while also providing the opportunity to have a taster of four other European languages at a beginners' level.
Our aim is to give students a taste of what it is really like to study Modern Languages at Oxford, and to provide a sense of the breadth of our courses – including several of the languages you can study here as a beginner.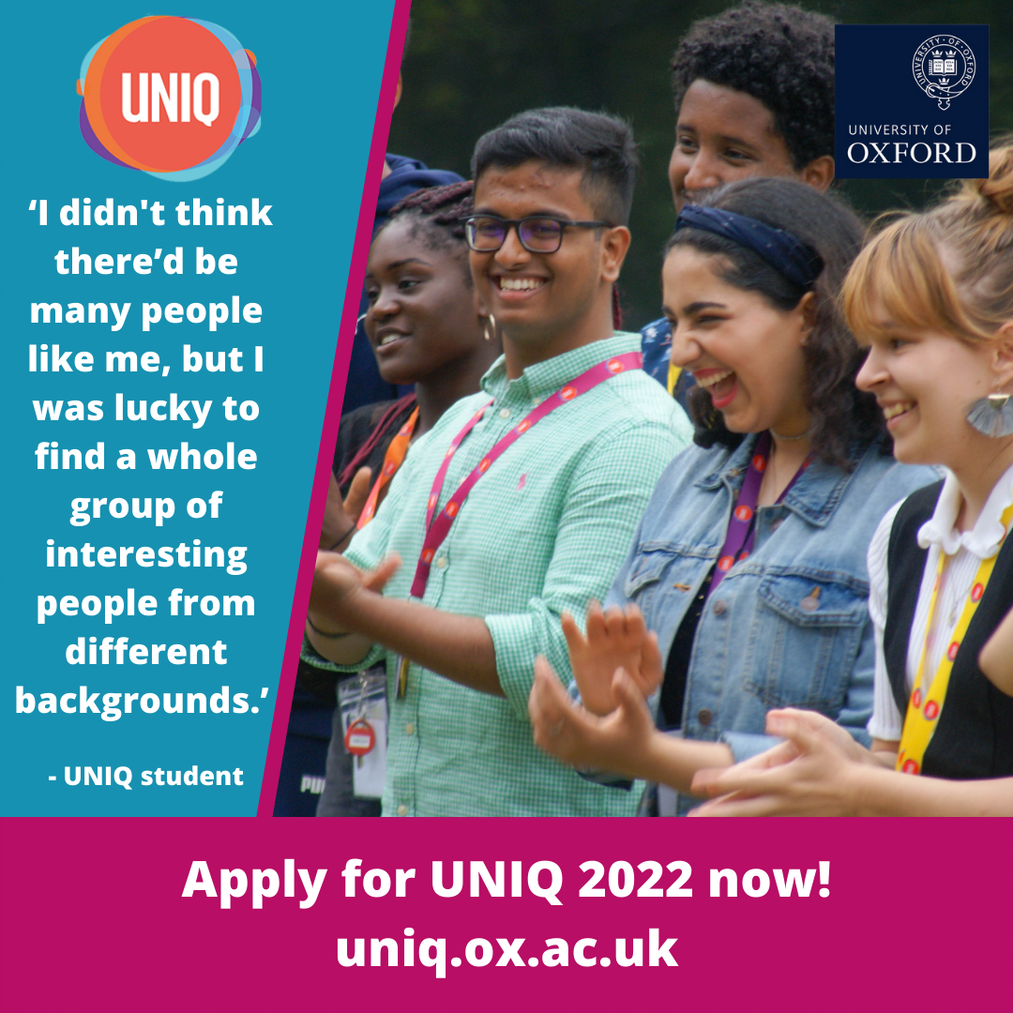 What are the benefits?
Throughout the UNIQ programme, students will explore subjects they love and gain a real insight into Oxford life, helping them to prepare for university, and decide what is right for them. UNIQ also enables students with similar interests in local regions and across the UK to connect with each other through social and academic activities.
Most UNIQ students go on to apply to the University of Oxford and they also get help to prepare for our admissions tests and interviews. In general, UNIQ students who apply to Oxford have a higher rate of success than other applicants.
How do I apply?
We welcome applications from:
Year 12 students from England and Wales, in the first year of A level studies or equivalent
Year 13 students from Northern Ireland, in the first year of A level studies or equivalent
S5 students from Scotland, studying Highers or equivalent
The online application process is quick and easy – it only takes 15 minutes! – and can be completed via the UNIQ website. Applications close on Monday 7th February at 11pm.
You will need:
the name of the school where you did your GCSEs (or equivalent) or your Nationals if you are a Scottish student.
the name of your current school.
your first and second choice UNIQ courses.
your teacher's surname and email address.
a list of your qualifications.
As UNIQ is an access programme, admission to UNIQ 2022 will be based on a range of criteria that relate to students' academic potential and socio-economic background. You can read more about this here.
Good luck to all applicants!