In this week's blog post, first year French and Modern Greek student at St Peter's College, Reuben, shares his experiences of starting his course at Oxford and how closely they matched his expectations. Over to you, Reuben!
After a year out of education to decide what I really wanted to study, I could not wait to begin my dream degree course at the University of Oxford. How has the degree lived up to my expectations however? What is the first term studying languages really like? Read on to find out.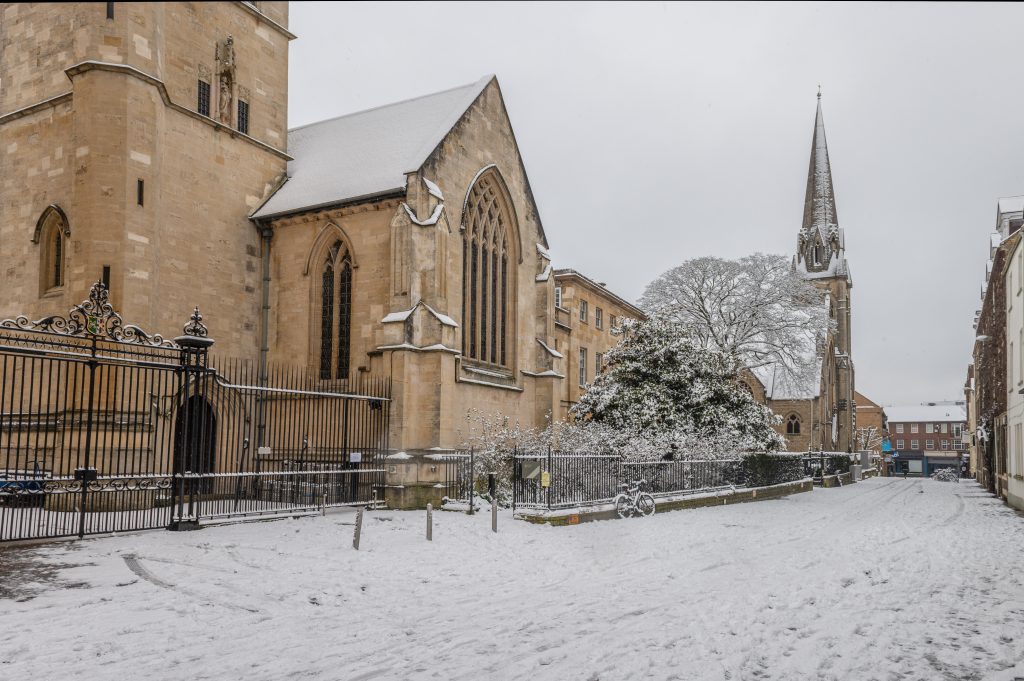 Hello readers. My name is Reuben Constantine, I'm a student ambassador for the Faculty of Modern Languages and a first year student of French and Modern Greek at St Peter's College. I am now at the end of my first term in Oxford and in this article, I intend to compare my expectations of study here with the realities I have experienced. 
I will provide first of all some context so you can better understand my situation in relation to my experience at the university. For my A-Levels, I studied Biology, Chemistry and French. An 'eclectic mix' I have been told, and a mix of subjects which left me unsure of what to pursue post-18. For various reasons I decided to take a 'gap year' in which I would decide what I was going to do. University was a possibility, but I was unsure of which subject to study. I had enjoyed biology and chemistry, and many people told me I should pursue a career in the medical sector.
I had, however, another passion which seemed to be pulling me – languages. During my studies of French, I fell in love with not only the French language but the process of language learning itself. I had plenty of free time during lockdown and so decided to begin teaching myself a second and  eventually a third foreign language. By the end of my gap year I could confidently converse in French, Modern Greek, Spanish, Italian and even German. I was totally addicted to language learning and so (with the encouragement of some friends who had noticed my apparent enthusiasm) I decided to follow this newfound passion and study languages at university. Which university would I choose? My dream was Oxford: a university with a great reputation and the only university that offered a degree in my favourite language, Modern Greek.
I must admit however that it seemed a long shot. I had not studied any essay subjects for A-Level and I had heard that Oxford degrees were very literature-focused. Would I be the sort of student they were looking for? Nonetheless I was convinced that this is what I wanted to do, and couldn't believe my luck when I found out I had been offered a place!
How has my first month been then? Frankly, it has been fantastic. However I must admit, it hasn't been how I necessarily expected.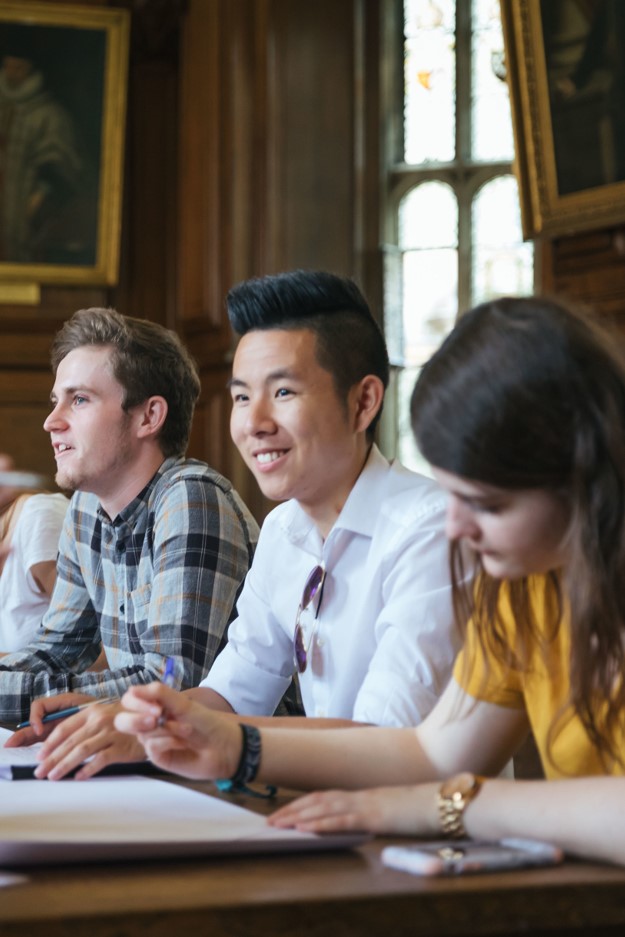 What elements have I enjoyed most about study here in Oxford? First of all, the professors are experts in their subject areas and it is a real privilege to be taught by them – especially in the 'tutorial system' which allows for very small class sizes. I have been immensely satisfied with the number of contact hours I receive weekly. On an average week I will spend 12-15 hours in lectures, language classes and tutorials. This means that the timetable is nicely structured and I feel like the professors really care about me and my progress. This contrasts with the experience of some of my friends who study languages in other institutions who receive very few contact hours and are often left to their own devices. At the same time, for a language lover like myself this number of hours does not feel overwhelming and I am comfortably able to support the workload (typically with 1 or 2 essays and 1 translation to do outside of lessons per week).
I must admit, however, I have been surprised by the approach to literature. As mentioned, I was aware that literature constituted a large part of the degree but I was still not quite prepared for this. The texts we examine in are often very thought provoking, but I was quite shocked to find out that the essays we write about these texts are in English and I have sometimes been left feeling as if I were studying a degree in 'English Literature'. The focus seems to be more what certain writers thought about certain issues rather than the language in which it is written. I can't say that this isn't interesting and I know that many of my fellow students love this aspect of the degree. However, for me personally the essays written in English (about French theatre for example) have at times seemed quite distant from my love for languages themselves.
I acknowledge, however, that culture and language are inseparable; a good understanding of societal issues in the lands where the language is spoken is vital to truly master a language. Moreover, in subsequent terms and years, students have greater control over their modules and papers and are thus able to focus their study onto the aspects which are more interesting to them. For me this may well include the linguistics and evolution of the language with lesser focus on literature but time will tell.
Is an Oxford Modern Languages degree for you? If your only goal is to become fluent in a foreign language, then I would think again. This can be achieved without needing to invest in a university degree. Oxford language degrees feature much more than language acquisition itself.
However: If you really love the culture and literature of the languages you wish to study, then Oxford may indeed be for you. The resources available in the libraries and support from tutors make it one of the best places in the world to study. If you want a timetable packed with classes and lectures from tutors who're often experts in their field, then once again, this may be the degree for you. Be prepared however for doors to be opened to various avenues that you may be surprised to see feature in a 'modern languages' degree (such as theatre or poetry).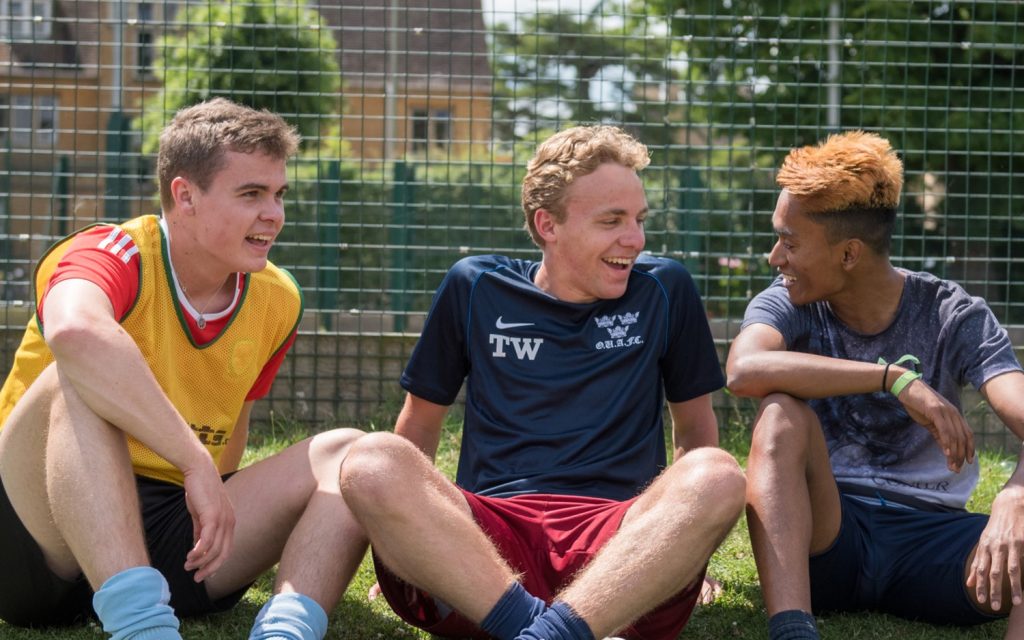 To conclude, I must add that my experience of student life has been fantastic: it is easy to get involved in a range of extracurricular activities from sports to societies, and I have already formed many treasured friendships. I enjoy every day living here and I am learning a great number of things, even if not all of them are directly related to 'languages' as I had imagined. I am extremely grateful to the university for the opportunity to study here and cannot wait for the coming months and years.
A huge thank you to Reuben for those invaluable insights into starting a Modern Languages degree course here at Oxford, and the ways in which his initial experiences have differed from his expectations.